Since we constantly got asked about this, we offer you – our readers and dear followers – a great collection of handpicked websites with free photos to use as you wish. Consisting of a great variety of categories, this might help you on the whole spectrum of your dental practice: for your website, as a canvas inside your office, brochures and any other marketing material! Enjoy!
Beautiful HD, high quality photos, completely free, easy to download.

FREE photos sent to you by email every month. For commercial use, your blog posts, social accounts and mockups. Your email address is requested.

Superb images ready to be downloaded. You can also get 7 hi-res images zipped up in your inbox every 7 days if you sign up.

This website is perfect for business related photos. They are completely free for you to use them as you wish.

As they claim, on picjumbo, you get "totally free photos for your commercial & personal works". Great collection of beautiful photos, easy to download. Just press the "Free download" button under each photo you like.

Stunning hi-resolution pictures that can be used "however you like". Just pick the one you like and hit "Download".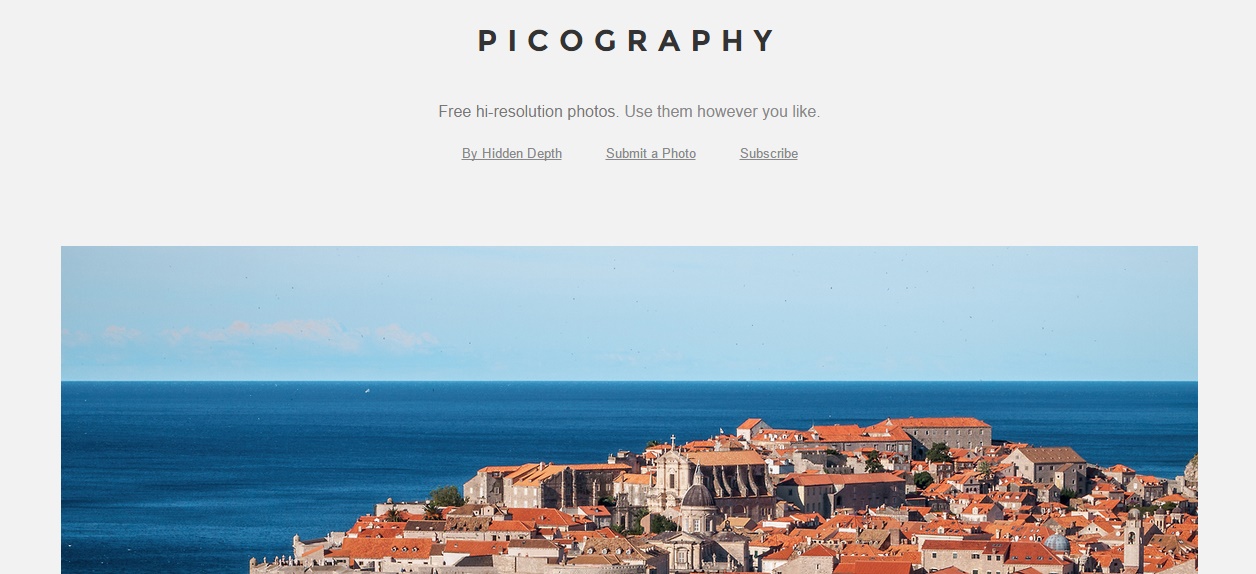 Foodie's Feed provides, as you might assume, free food pictures in high resolution for any personal and commercial use! And they are absolutely superb!

jay mantry offers you a great selection of free pictures you can use as you wish. There will be 7 new photos uploaded each Thursday.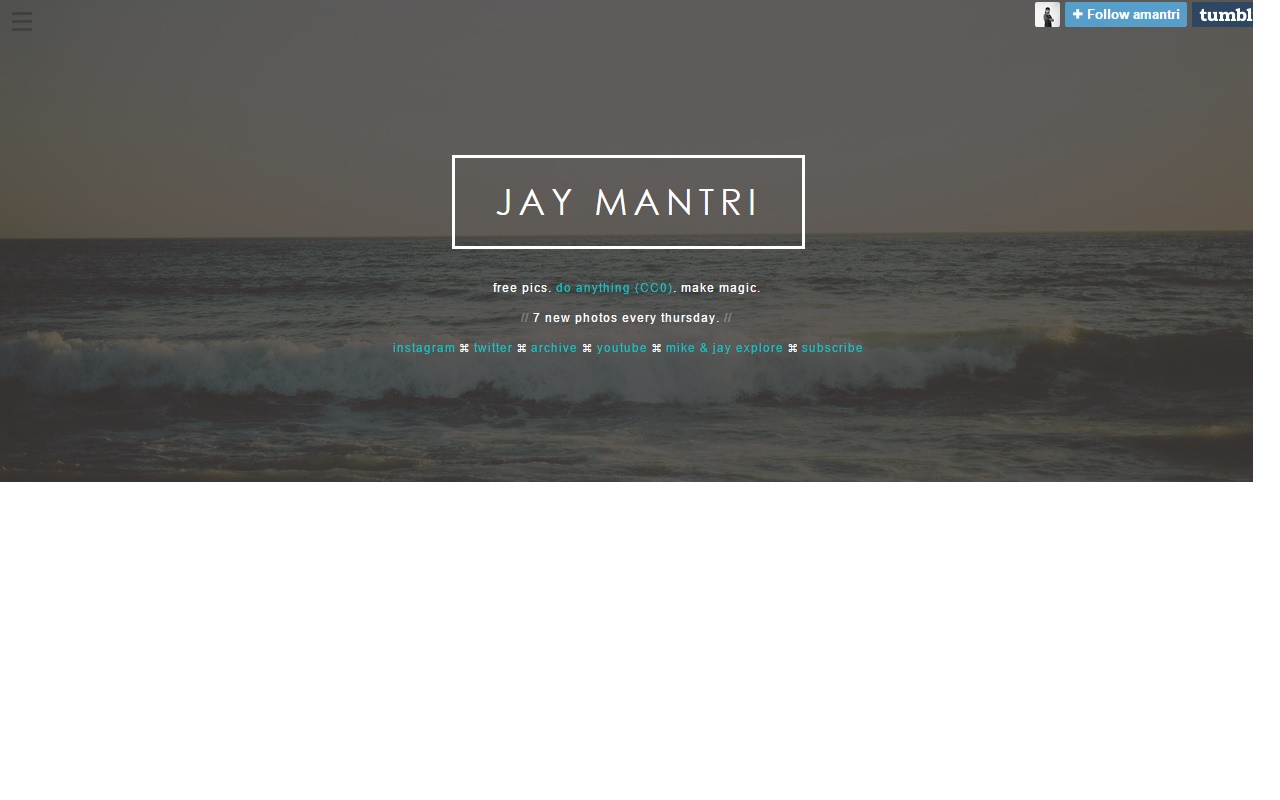 Here you get free high-resolution photos with no copyrights restrictions. Those are images for personal and commercial use. There will be added new photos weekly.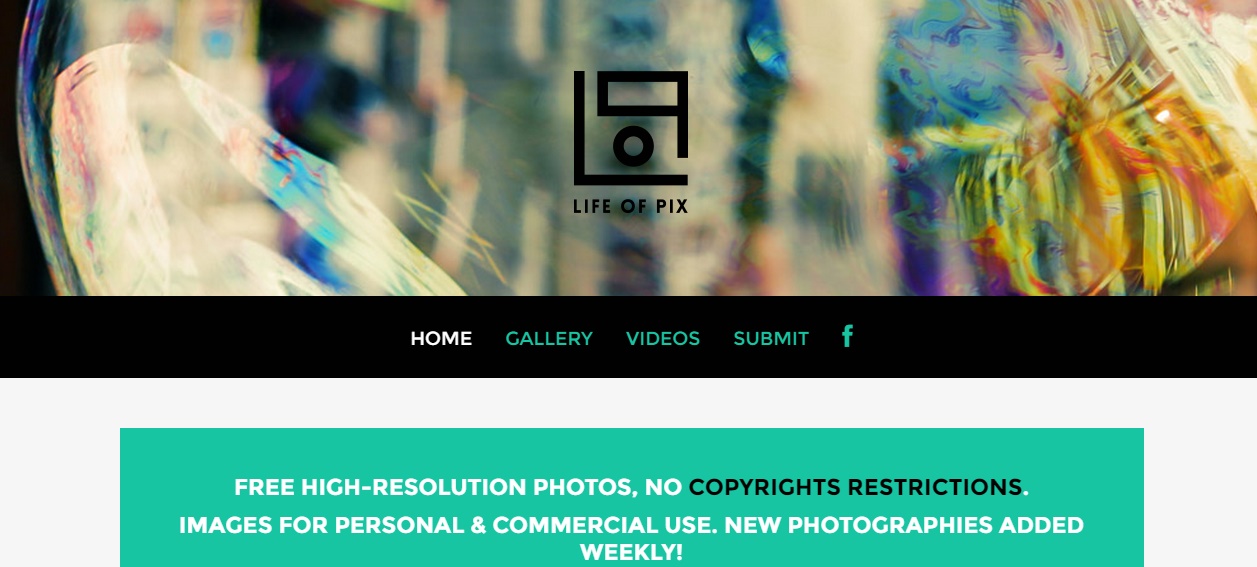 This website provides beautiful vintage photos from the public archives, free of known copyright restrictions.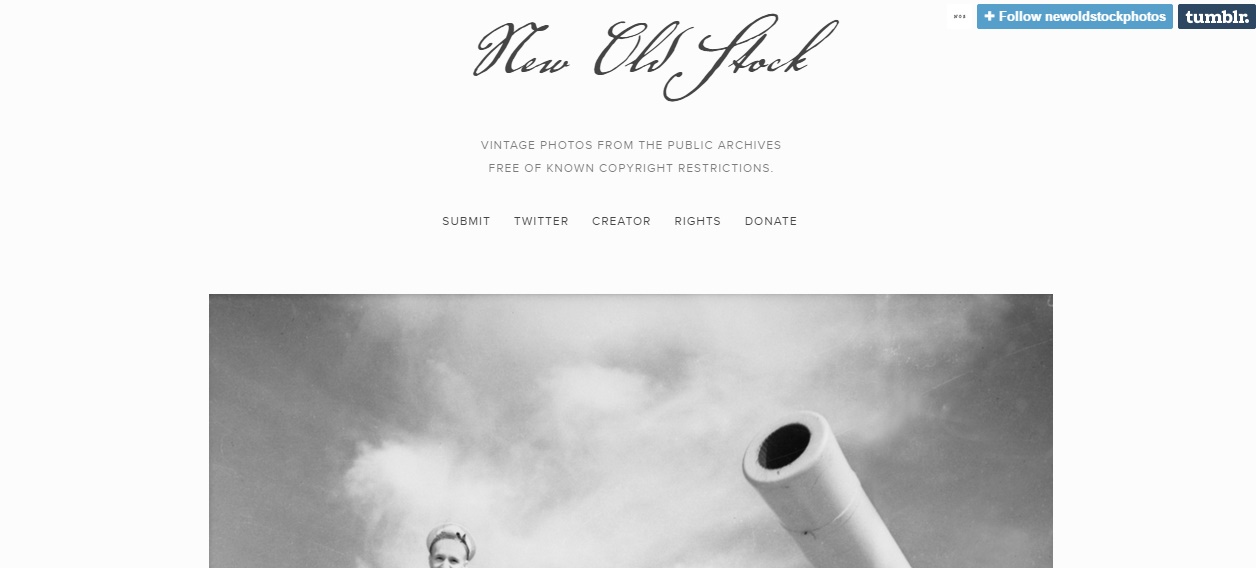 Unsplash provides completely free, high-resolution photos. 10 new photos every 10 days.

Stockvault is a stock photo sharing website where photographers, designers and students can share their photographs, graphics and image files with each other for free.

IM FREE is a curated collection of free resources, all for commercial use. They have an interesting selection of photos form which you can easily choose.

Cr103 is a library of free abstract backgrounds, textures and design ideas you can cut and paste them into your own work or use just for inspiration.

This website provides royalty-free, high-quality, natural looking photos of people interacting with technology.

STOKPIC offers you totally free photos for personal and commercial use. You can use those high-resolution pictures for personal and commercial projects because they are free from Copyright Restrictions.

SplitShire is a website with delicious free stock photos for personal & commercial use. If you like it, you can offer a small donation to help the founders maintain this project.

At this moment, wefunction provides 4 volumes of free images that you can easily download and use.

PEXELS provide really beautiful photos, in one place. Just choose the ones you like and press the "Download for free" button. They daily upload 5 new high-quality photos.
albumarium is "The best place to find & share beautiful images". And when they say beautiful, they mean it.

Photober is free of charge photo downloading site for personal or commercial use. All images are free to commercial reuse, and reuse with modification. You can download photos and do nearly whatever you like.

MAGDELEINE offers "hand-picked free photos for your inspiration". Absolutely beautiful ones.

This website provides "beautiful travel moments", with 10 new photos every 10 days. All photos are listed under cc0, which means you can do whatever you want with them.

This is a journey of a portuguese guy moving east that decided that every photo should be used for free. Help yourselves and use them wherever you want (CC0).

Really beautiful vintage images. Completely free to download and use.

All photos and illustrations are free and ideal for business, personal and educational use. Every image is free, with an option to buy larger images at reasonable prices.

Wikimedia Commons has a database of 23,749,438 freely usable media files. Browse by topic, location, type or other categories and download the photo you need.

Use the advanced filter and select "creative commons" to access a huge database of free images. Just type what you need and start downloading.

Foter allows you to search, manage and add free stock photos to blogs, forums, websites and other online media.

FreeMediaGoo.com was created so everyone could have access to quality free stock photo backgrounds and images – for free. Simply explore those high-quality illustrations, find a powerful photograph you like, and start downloading!

Here you can download over 100,000 completely free stock photos from around the world. All you need to do is create a free account.

This is another great source of free images. Just sign up for a free membership, log in, and download high-quality, high- resolution free stock photos and free textures. All images are at least 2400 x 1600, and photos can be used for commercial or personal projects.

Beautiful free stock photos at your fingertips. Here you can find "Everything you need for your creative projects, all public domain images!".

The idea behind this website was to create a site where creative people could exchange their photos for inspiration or work. You need to register and as a user you gain access to hundreds of thousands of high-quality, hand-picked stock photos and graphics — all free!

FreeFoto.com is made up of over 132.000 images with over 180 sections organized into over 3600 categories. You can download and use any image, but link back and attribution is required.

This website currently has more than 3000 images online ready for instant, free download. All images have been made available free of charge under a creative commons license – see each image page for details.